HAYLOU W1 ANC
YOUR GATEWAY TO PURE HI-FI SOUND
Premium Hi-Fi sound

-45dB ANC

35-hour battery life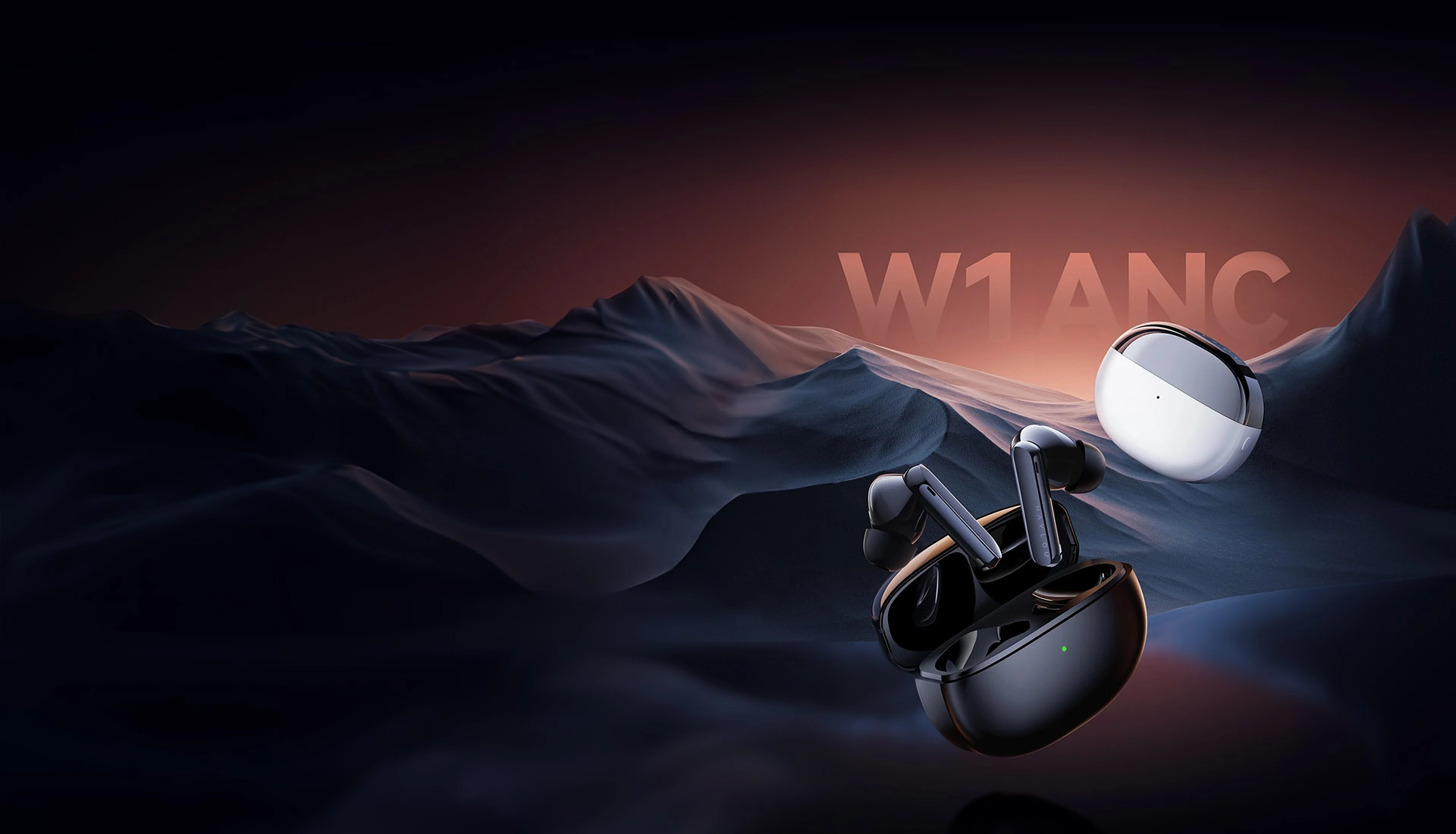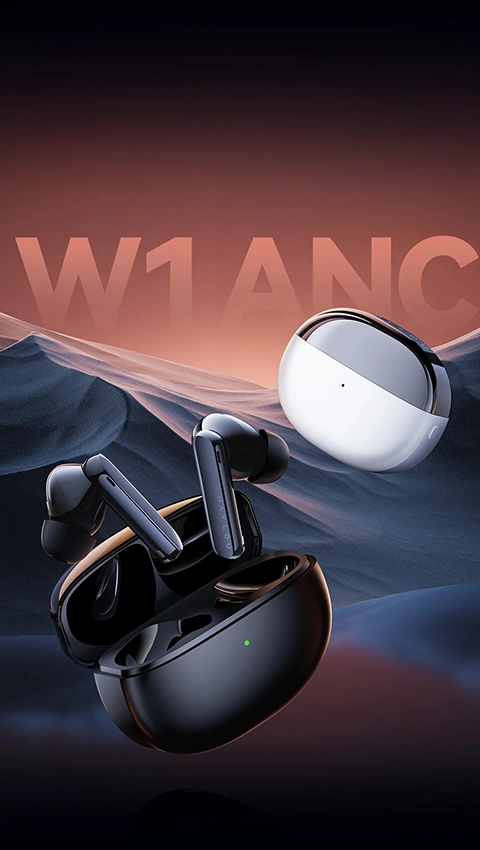 8 HIGHLIGHTS TO CATCH YOUR EYES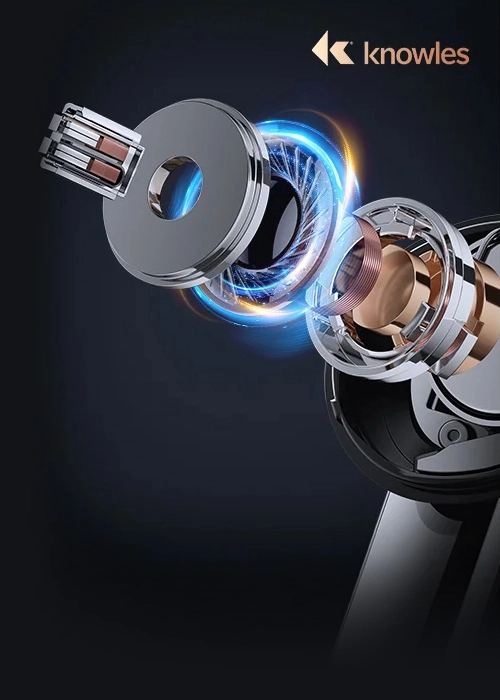 Balanced armature driver & dynamic driver
Premium Hi-Fi sound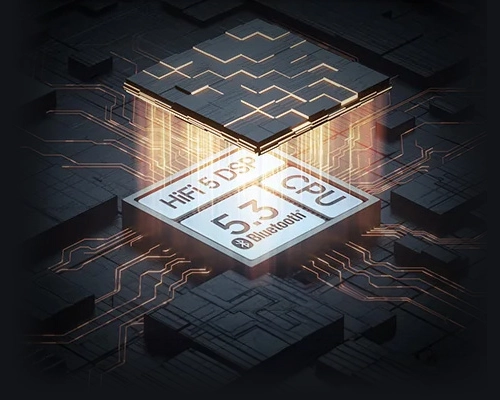 Tri-core CPU & Hi-Fi 5 independent DSP
65% increase in overall performance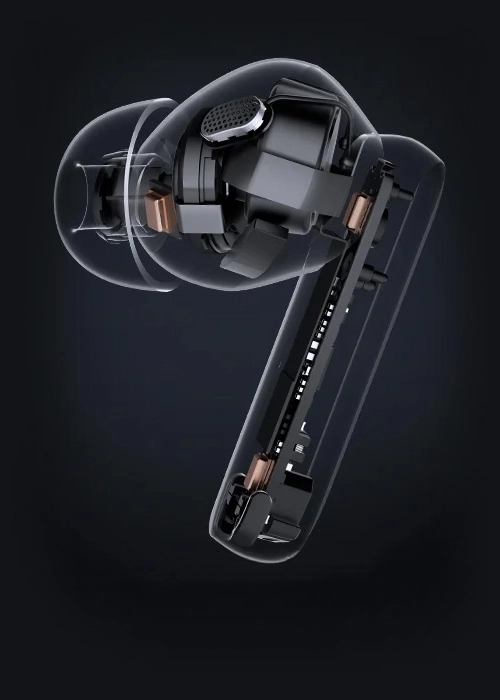 6-mic AI call noise cancellation & anti-wind noise
Get every word clearly heard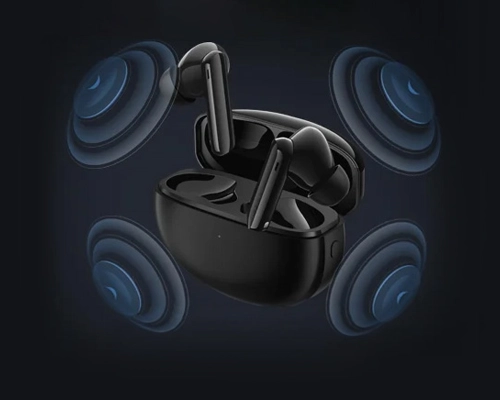 Active Electronic Crossover technology
Pursue every precision
Stylish and ergonomic design
Provide extra wearing comfort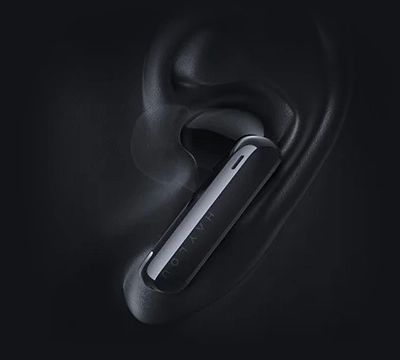 35-hour battery life
6.5-hour playtime on a full charge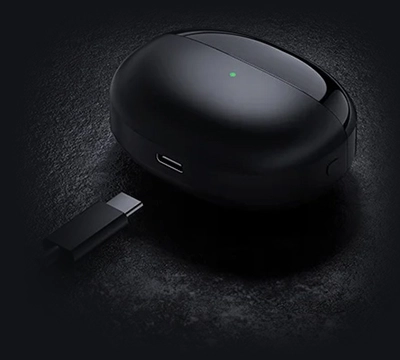 *ANC function needs to be used with APP. The above data and algorithms come from the Haylou Lab.

Professional Balanced Armature Driver & 10mm Dynamic Driver
Premium Hi-Fi Sound
Haylou W1 ANC combines professional balanced armature and 10mm dynamic drivers to deliver deep bass, punchy mids, and crystal-clear highs, providing an unparalleled Hi-Fi sound experience.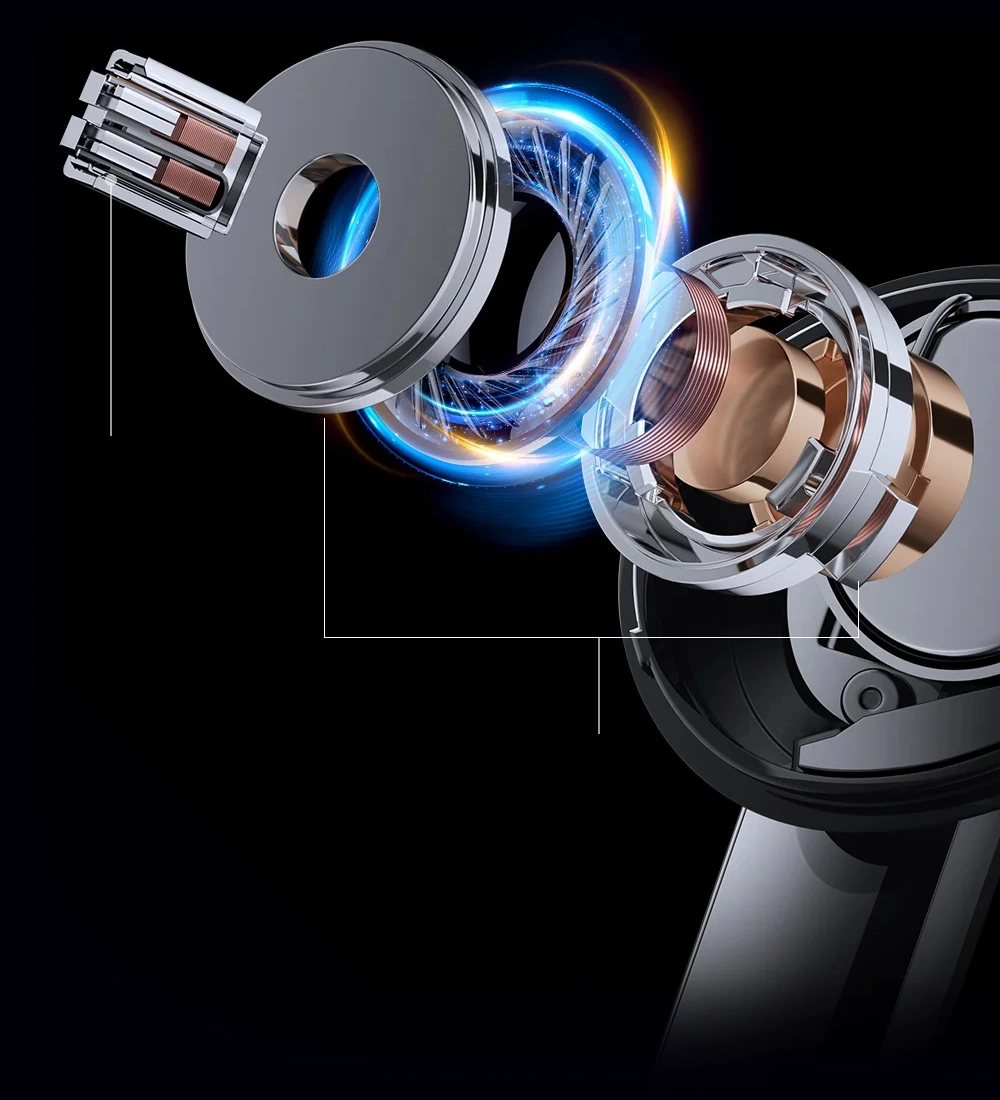 10mm dynamic driver
Restore more sound details for mids and lows
Knowles balanced armature driver
Hi-Fi, high-resolution, and pure highs
Tri-core CPU & Hi-Fi 5 Independent DSP
Powerful Configuration
Equipped with a tri-core CPU and HiFi 5 independent DSP, the Haylou W1 ANC earbuds offer a powerful configuration that enhances sound detail restoration. You won't miss a beat!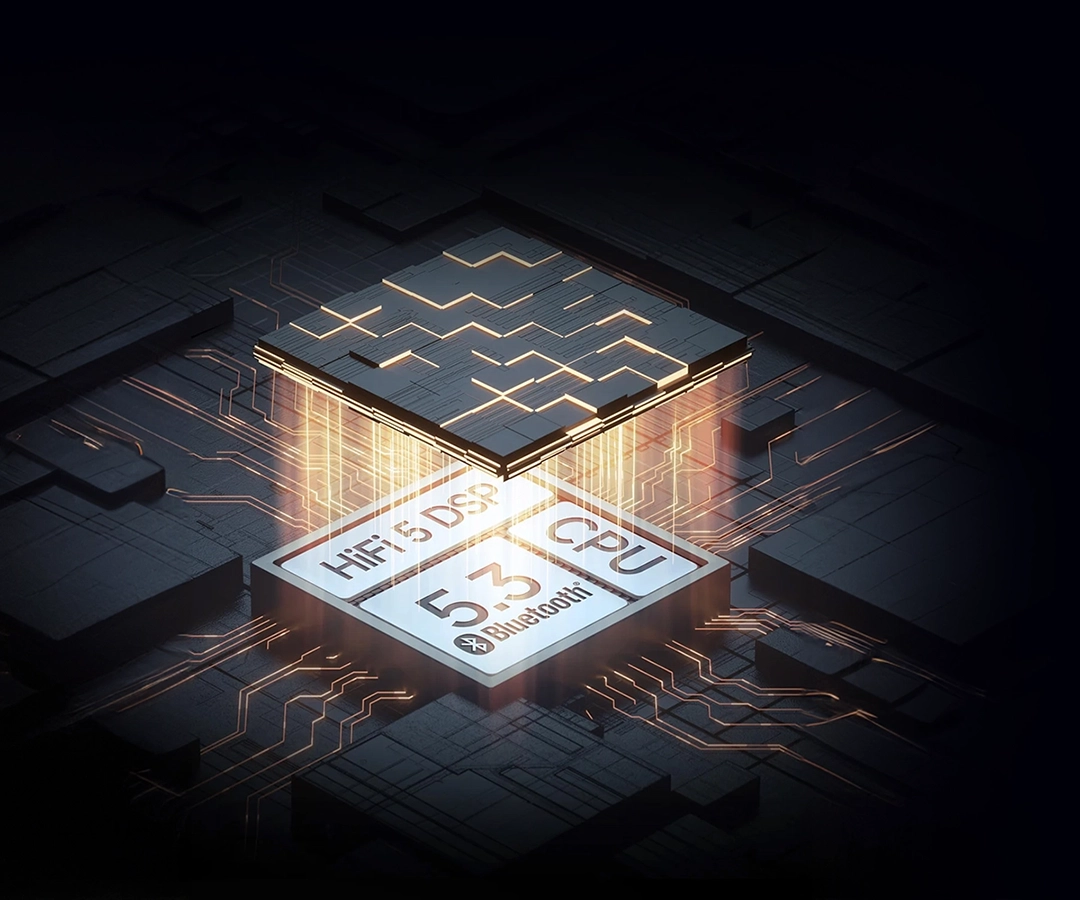 -45dB Active Noise Cancellation
Dwell in Sound
To bring you the ultimate audio experience, Haylou W1 ANC can eliminate up to 45dB of surrounding noise. Choose from 3 different modes to tailor your listening preference.
* ANC function and more features must be used with the Haylou Sound App.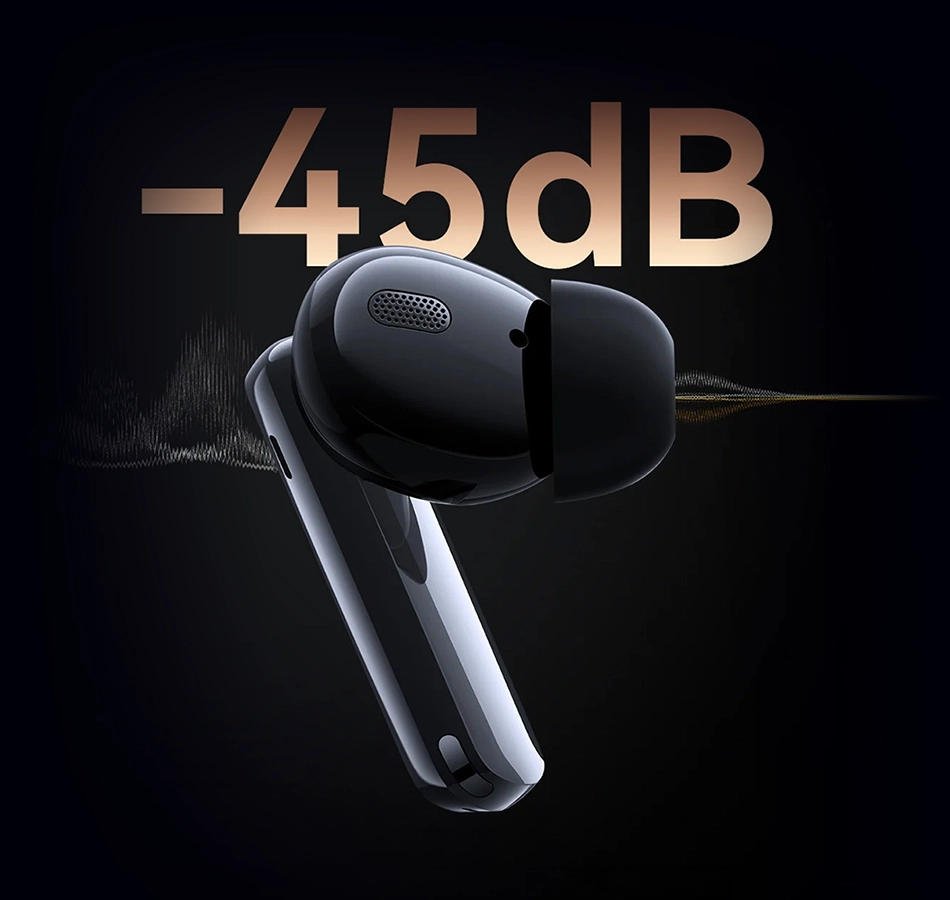 Three Noise Cancellation Modes
Intelligent Reduction of Noise
Noise cancellation mode
Bus, subway, airplane
Enjoy a world with less background noise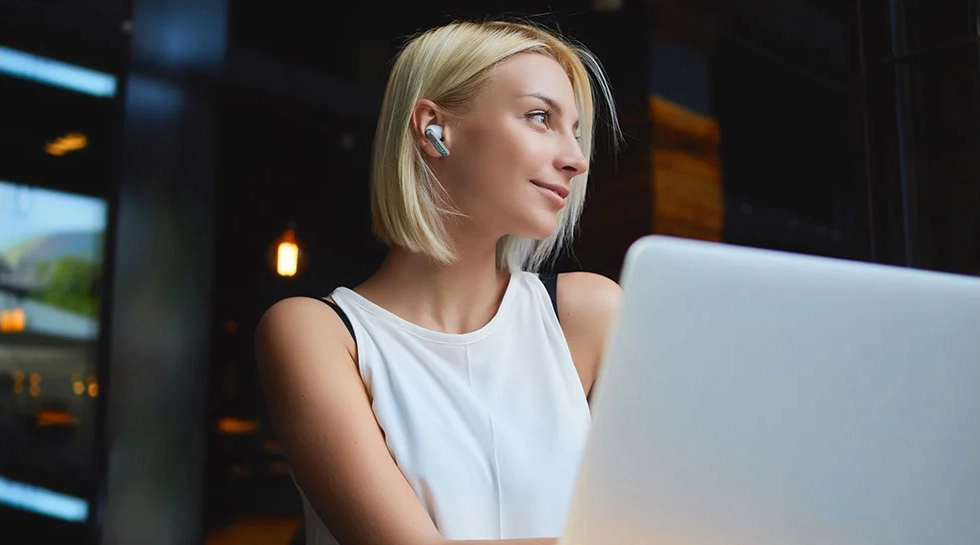 Noise cancellation off
Library, cafe, office
Focus on what you do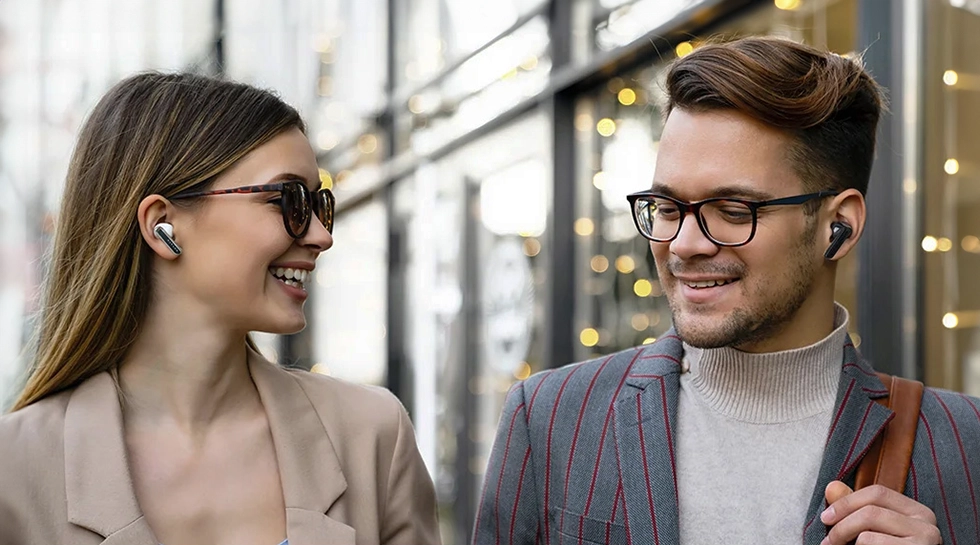 Transparent mode
Outdoor, chat, shopping
No need to take off your earbuds when chatting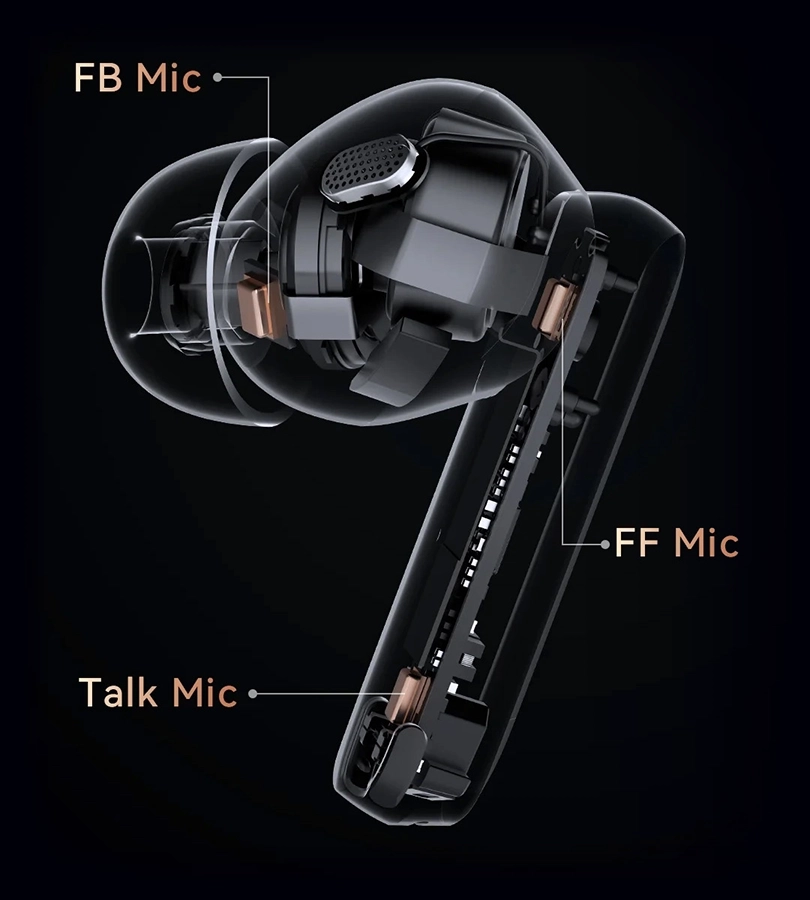 Personalized Noise Cancellation Experience
Superb Call Quality
Enjoy clear and uninterrupted conversations thanks to our advanced AI algorithm and six microphones (three per earbud). Say goodbye to background noise and wind interference during calls.

* Data comes from Haylou Lab. Actual use may vary slightly depending on specific scenarios.
Dynamic Low-Frequency Algorithm & Electronic Crossover Technology
Precise Sound Control
With Haylou W1 ANC's innovative, dynamic low-frequency algorithm and Active Electronic Crossover technology, every note is finely tuned and crystal clear. It's all about precision!

* Haylou Lab develops the dynamic low-frequency algorithm. It will automatically turn on when the frequency reaches the low-frequency threshold.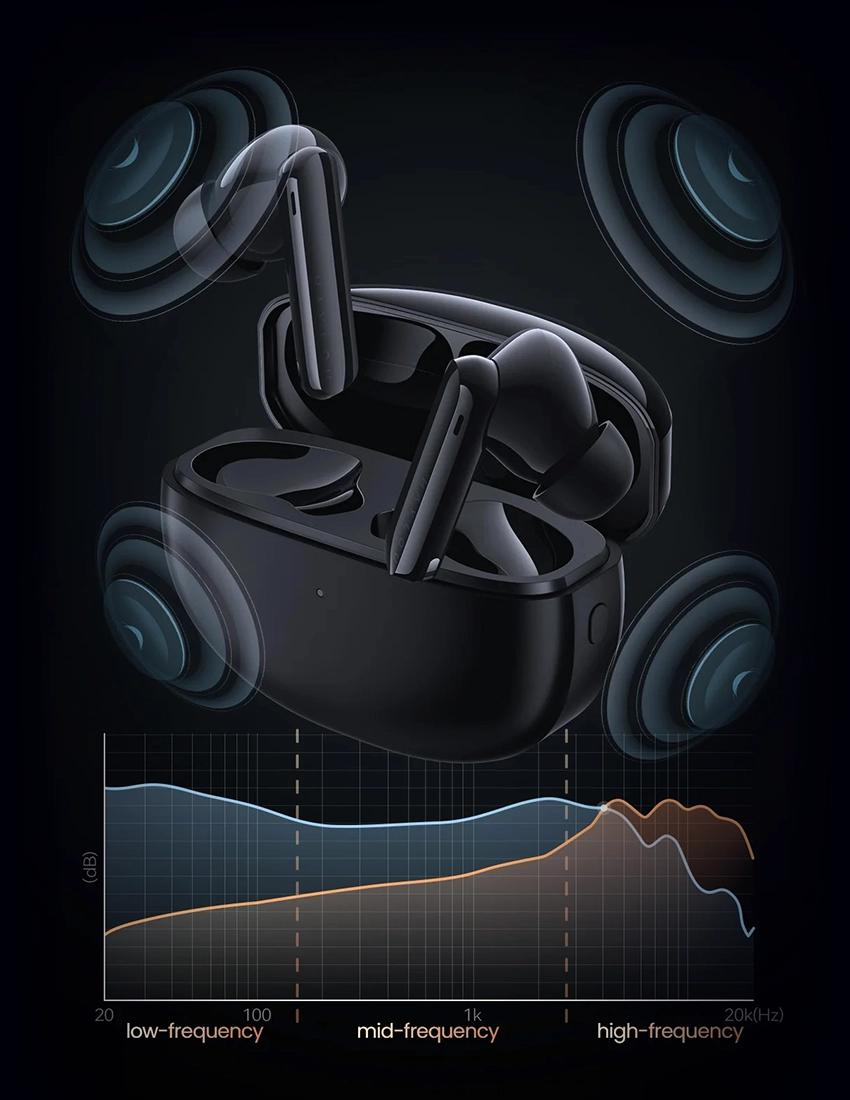 35-Hour Battery Life
Stay Immersed Longer
Haylou W1 ANC provides up to 6.5 hours of continuous playback of your favorite music and 35 hours of total playtime combined with the charging case. Never worry about running out of battery again!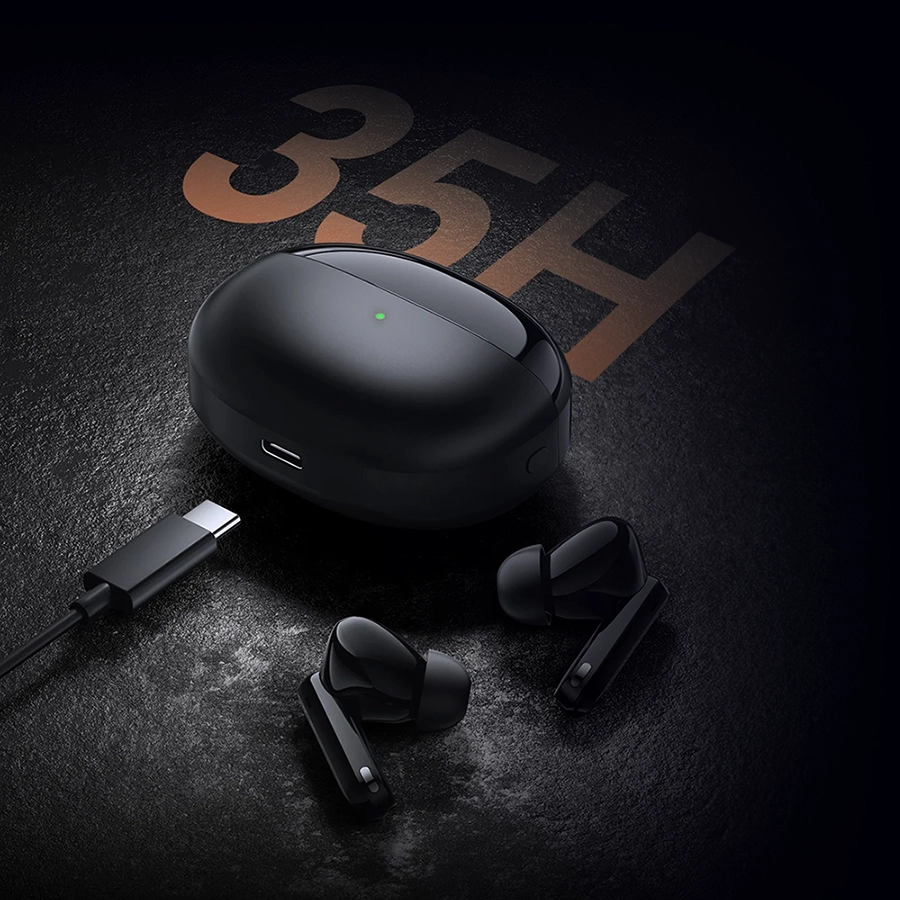 ANC ON
4.5H Single playtime
25H Total battery life
ANC OFF
6.5H Single playtime
35H Total battery life
* With ANC on, you can still listen for 3.5 hours at 60% volume.

* Based on results from Haylou Lab tests, the actual battery life may vary depending on volume, audio source, environmental interference, product features, and usage habits.
Ultra-Low Latency for Gamers
Lip-Sync Performance
Packed with Bluetooth 5.3, the latency is reduced to as little as 65ms, so you can hear what you see as fast as the real thing.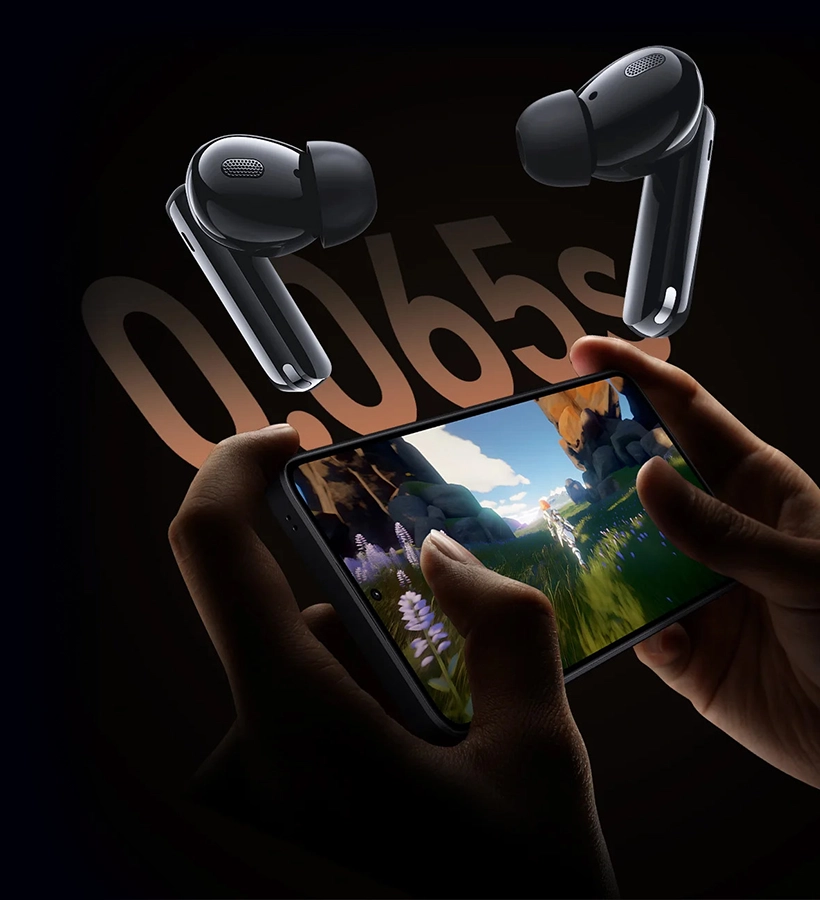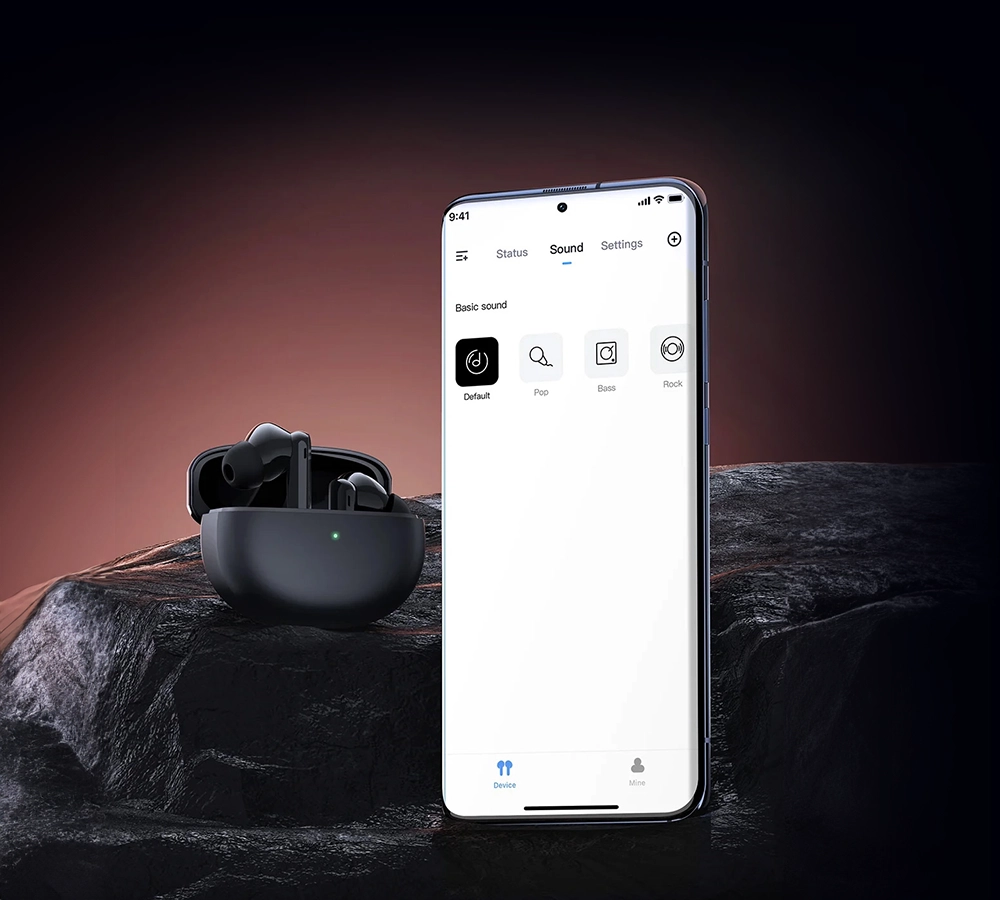 Haylou Sound App
Tune Your Own Music
Get full control of your audio performance with our Haylou Sound App and customize versatile EQ and noise reduction modes according to your preferences.
Ergonomic Design & Piano-Key Stem
Unique and Trendy
Inspired by the piano key, the stem of the earbud is designed like an elegant piano key. An ergonomic design adds more wearing comfort and stability.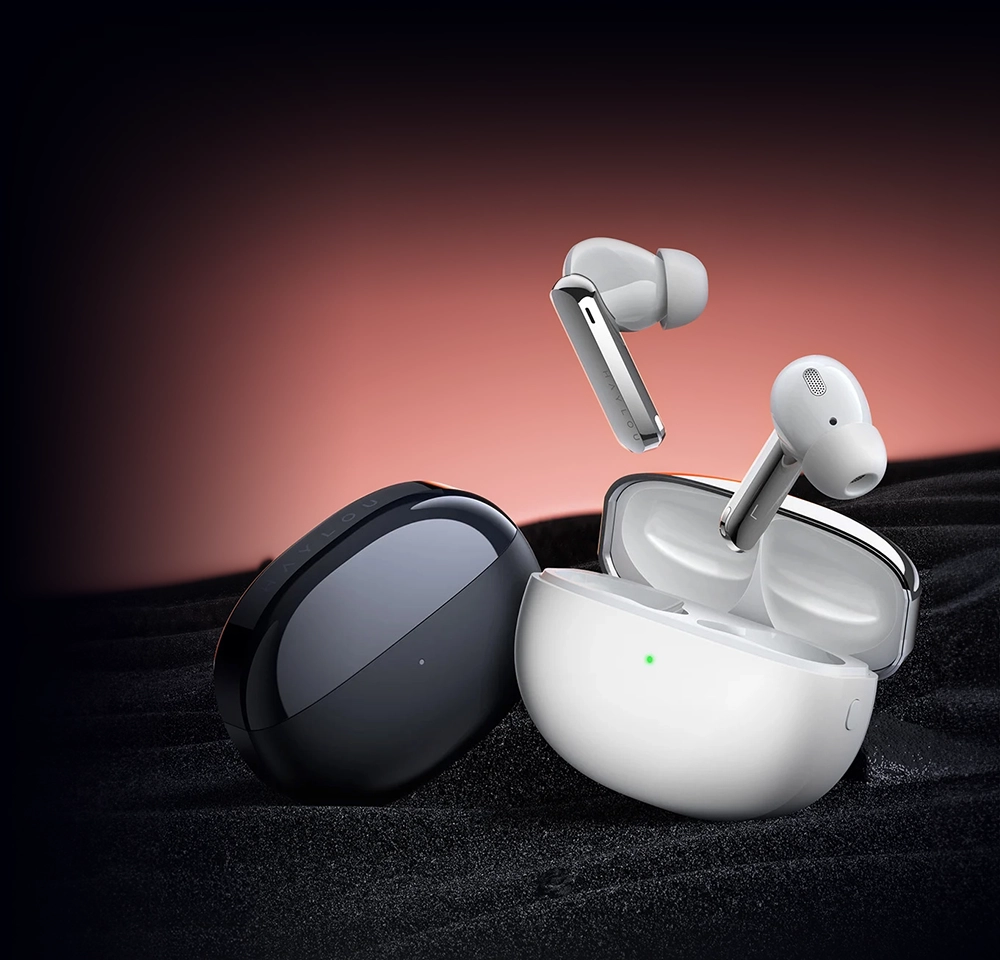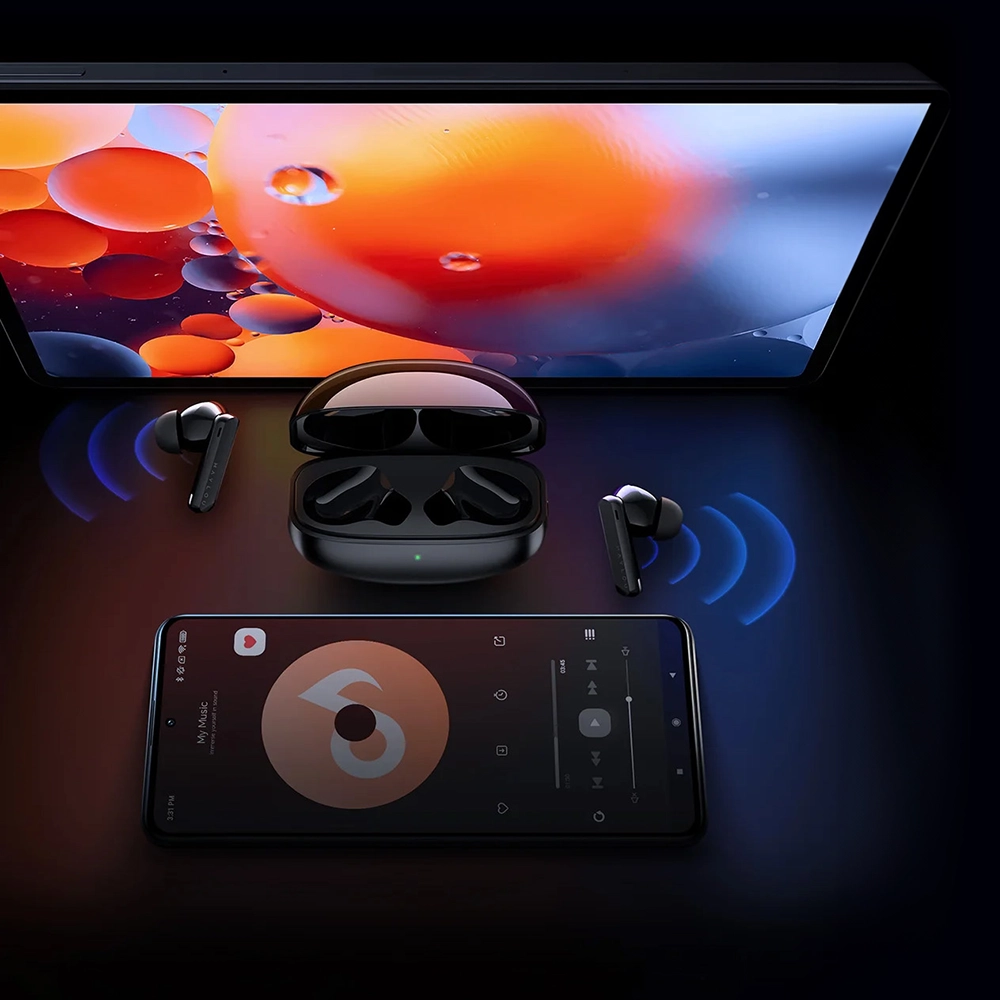 Multi-Point Connection
Switch Between Various Devices
Haylou W1 ANC supports dual-channel technology. Use one earbud to connect to one device and the other to connect to the second.
* Please turn off the other earbud or put it back into the charging case when using only one earbud. The distance between the left and right earbuds must be at least 10m for a dual-device connection.
Fine Craftsmanship & IPX4-Rated Water Resistance
Perfect for Everyday Use
Both the earbuds and the charging case are stain-resistant with electroplated craftsmanship. They are your daily companion, whether you go to the gym or out for a walk.

*Test data comes from Haylou Lab. The earbuds can't be worn during rainstorms and showers but can protect against splash from any direction. The charging case isn't waterproof.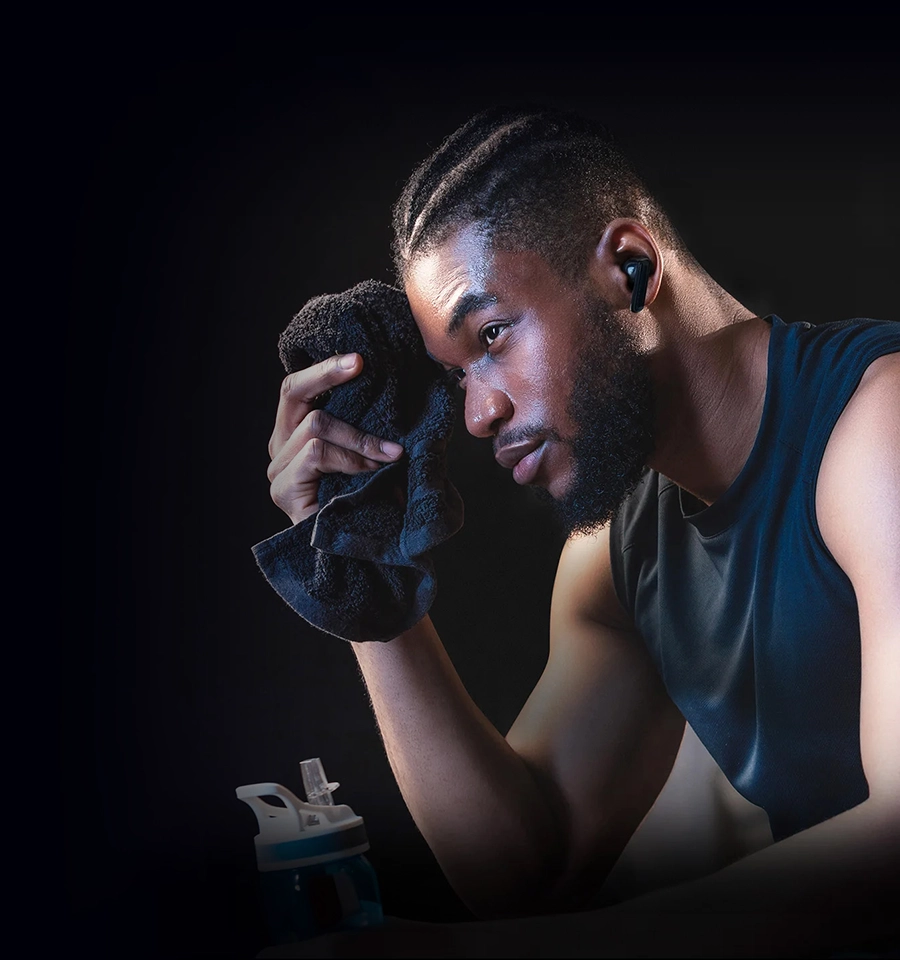 All at Your Fingertips
Easy Touch Control
Your commands can always be responded to by high-precision touch control without taking out your phone.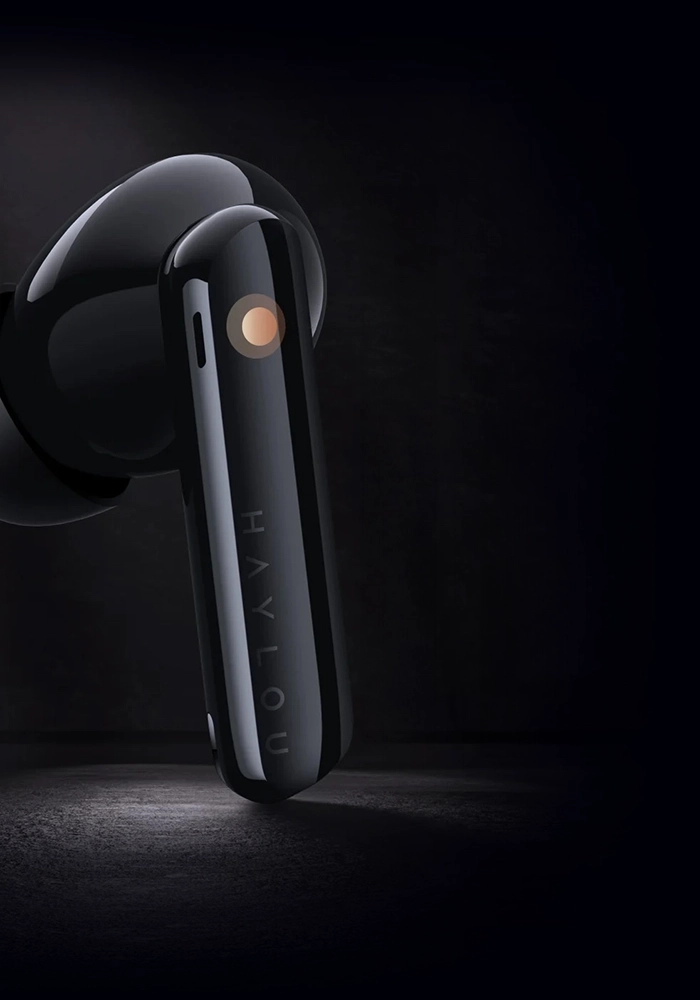 Color Options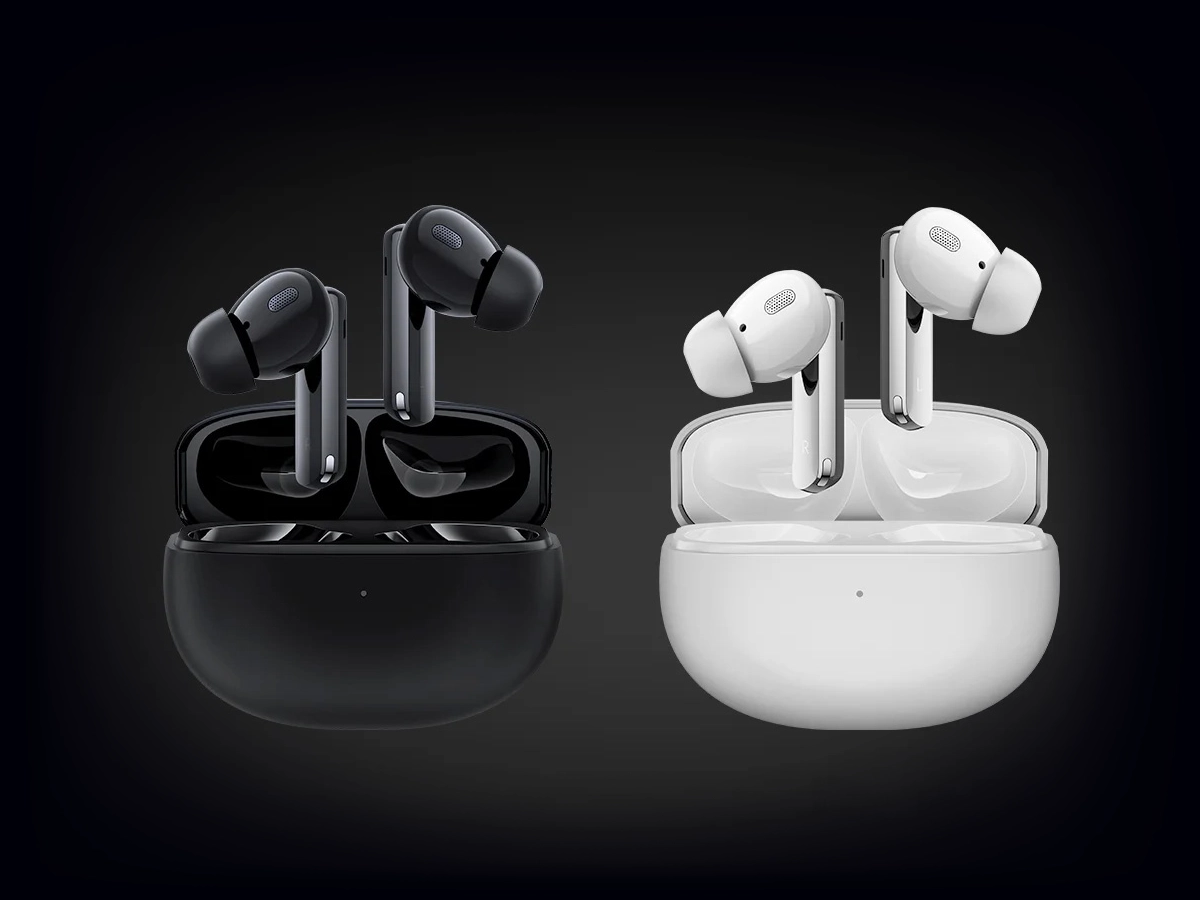 Blue
White
Package List
Haylou W1 ANC earphones
Charging case x1
Charging cable x1
User manual x1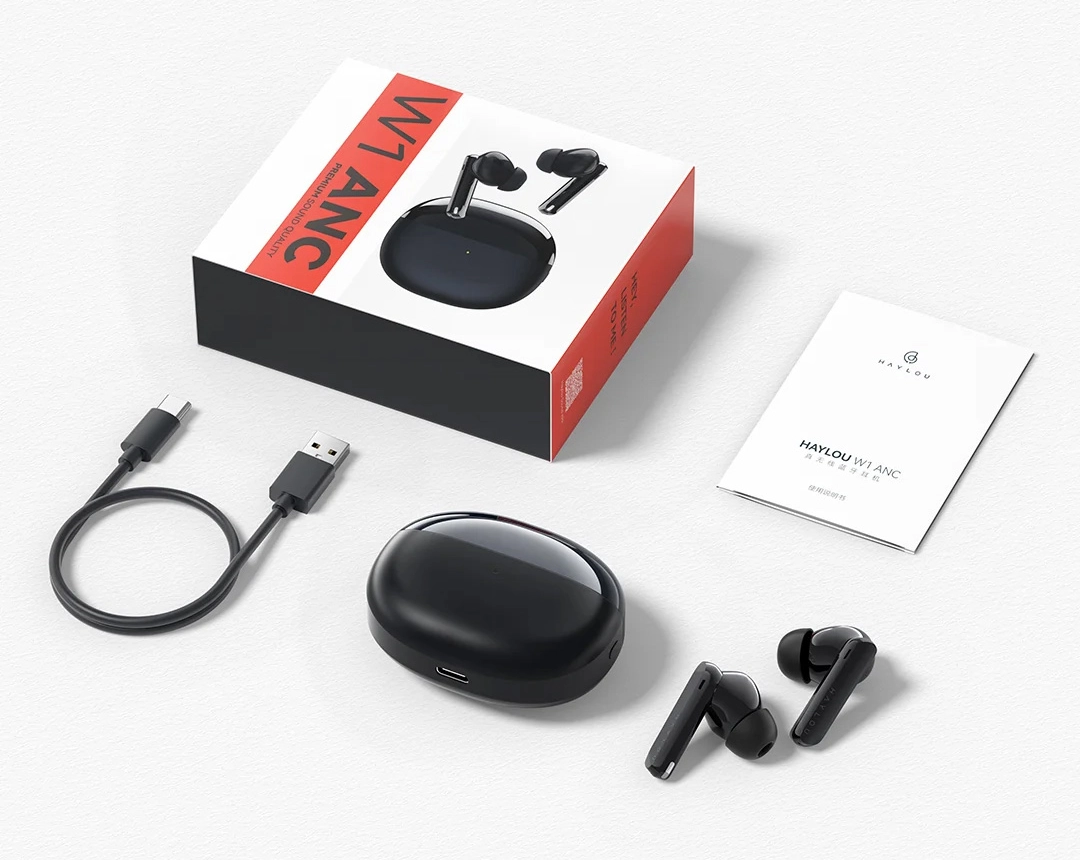 Product Parameters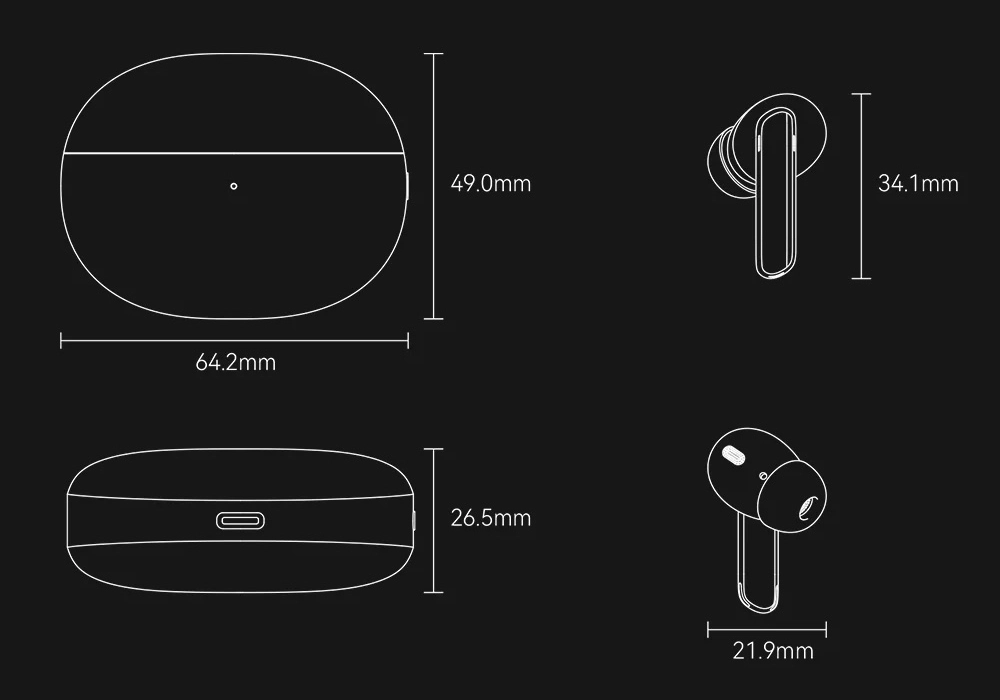 * The above parameters are measured manually. A 3-5mm difference is normal.

Product name
Haylou W1 ANC
Wireless connection
Bluetooth 5.3
Frequency response
20Hz-20kHz
Driver model
Balanced armature driver RAN-62462-B148
Maximum noise cancellation depth
-45dB
Communication range
10 meters (open environment without obstacles)
Battery life
Approx. 35 hours (with charging case)
Earbud battery capacity
35mAh (single earbud)
Charging case battery capacity
400mAh
Charging time of earbuds
Approx. 1.5 hours
Charging time of charging case
Approx. 2 hours
Product weight
Approx. 42.6 g
* All data on the above pages comes from Haylou Lab, and actual use may vary slightly depending on specific scenarios.
Photo